Mitch is the CEO of nSpire, a technology company that provides web based incentive and motivation solutions.  nSpire specializes in health and wellness, customer loyalty, employee recognition and sales productivity.  Before founding nSpire in 2005, he demonstrated management and leadership abilities over 15 years in national sales for information technology, distribution and manufacturing based businesses.  Mitch has extensive experience recruiting and building sales teams that have outperformed the competition.  He previously started the firm, Aztech Consulting Group which provided recruiting and payroll services to clients as well as career counseling and mentoring to job seekers.
A common theme that runs through Mitch's career life as well as social life is that of mentoring.  He has helped guide many individuals through difficult decision making regarding their career path.  He also has a strong interest in current worldly and political issues.  This passion helps him understand and have great patience for how individuals from different backgrounds and cultures function. Mitch also has worked with mentally and physically disabled teens to teach them life skills and self-motivation.   He has a strong desire to foster this passion, as it is self-fulfilling in a way very different than his everyday business career.
Mitch earned a Bachelors of Business Administration specializing in Economics and Public Policy from George Washington University.
Mitch lives in Scottsdale, Arizona with his wife Nancy, and two kids, Megan and Andrew. He enjoys tennis, golf, hiking and trying to beat his kids at Xbox.
Deanna Paglierani
– Secretary
Deanna is a Certified Scrum Master experienced in all phases of software development from design to testing and implementation. She truly enjoys working with Product Owners and the Scrum team to produce quality software. Her prior positions as a Senior Software Engineer and Systems Application Analyst have given Deanna valuable insight into the needs of the team. Deanna currently works as a ScrumMaster I for Blue Cross Blue Shield of Arizona. She is a servant Leader and facilitator for two Scrum teams responsible for incremental product development in three-week sprints (iterations). Deanna is a Certified ScrumMaster responsible for facilitating daily stand up, backlog refinement, sprint planning, show & tell, and retrospective meetings.
Deanna has organized several multi-day Agile mini-conferences for local High School students to give back to the community and promote Agile within our company.
She likes to be outdoors as much as allergies will allow and enjoy hiking, swimming, and cycling in the cooler weather.  Deanna is very crafty and is always looking for hidden treasures to repair and give a facelift.
Deanna spends much of her time with husband, six children, friends and her three dogs.  She loves to travel and visits Michigan frequently to be with family and childhood friends from her hometown of Sault Ste Marie.
Maggie Gall
– board member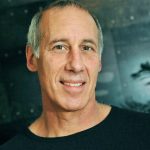 David Shapiro 
– board member
David is a professional musician and former president of a New York-based music production studio. He moved to Phoenix in 2013 and became a math tutor, volunteering at several of the local high schools. He subsequently earned his certification in secondary mathematics and has now taught regularly at Hope High School for the past two years. David is married and has raised three children.