Who better to help us continue to emerge on our journey than Mr. Mike Casper. Volunteering his time and skills as a coach not just Hope High School but to the entire Blueprint organization. Mike, helped us to get out of our own way to truly embrace the values of scrum and agile. The biggest impact for HHS was Mike's encouragement to place our staff scrum board in the middle of the school.
This level of transparency sparked much needed conversations and improvements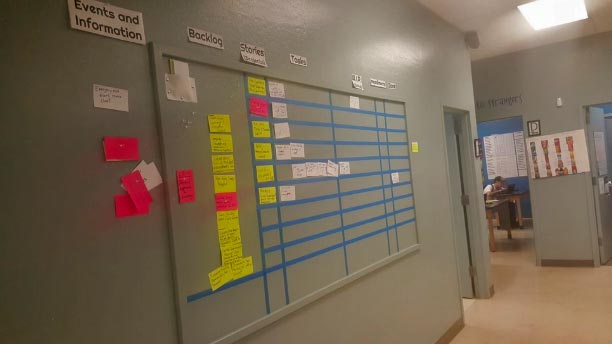 The staff scrum board was hung in the middle of the school's common area. Stand-ups were held each morning in front of the board with all staff and students present. Students are encouraged to provide input and ask questions about the work and process.