Prescriptive → Iterative
Visible cycles of learning. Making intentions explicit and visible fosters partnerships and allows for a meaningful and relevant education to emerge.
Content → Culture
Learning starts with why … it's the big story. The real lessons of life are embedded in experience.
Evaluation → Visible Feedback & Reflection
Nurturing the love of lifelong learning. Partnering in a learning journey catalyzes continuous growth and ownership.
Control → Trust
Valuing the freedom of discovery. Providing space for human diversity increases agency and self-direction.
Competition → Collaboration
The power of shared learning. Sharing the individual perspective develops the social intelligence necessary for solving problems, communicating effectively, and deepening understanding.
Agile Student Interaction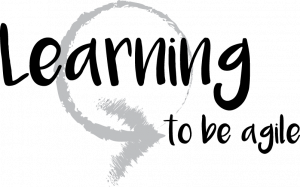 Learning To Be Agile | Blueprint Education
2225 W. Whispering Wind Dr., Suite 205
Phoenix, AZ 85085
Blueprint Education's mission is to inspire students to make better choices and be champions of their own learning in an alternative, non-traditional school environment. We want to provide opportunities, tools, and choices that help students take ownership of how they learn as well as create more engagement in the learning process itself.
Students learn in a variety of ways and Blueprint can blend different methods of delivery that is best suited for each student. These educational options are meant to help inspire students towards a more rewarding and purposeful future. A future of many opportunities that they discover and of which they can be proud!