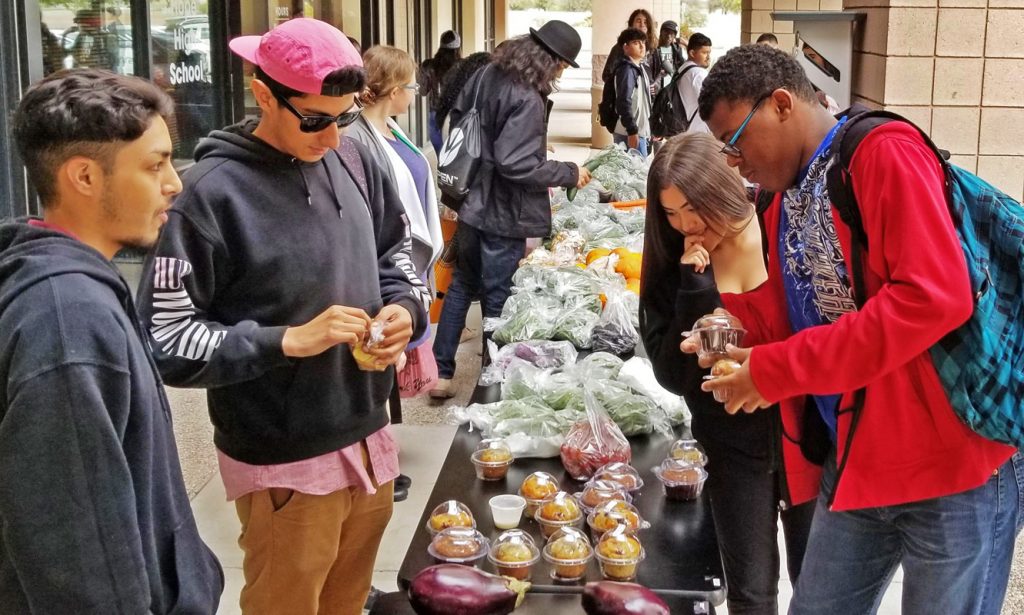 Books and minds weren't the only things being opened at Hope High School last week. A generous donation of the surplus food was made by a local Farmer's Market to our students and their families. Mitch Horlick, our Board of Directors President, pulled this incredible opportunity together for Hope High School. "We are very grateful for the continued support of our Board and community," states Krissyn Sumare, Hope HS Principal, "it's incredible to have such an outpouring of love for our students, who truly are deserving of this. Our students deal with such overwhelming challenges in their lives that school often times takes a backseat which only further disrupts their growth and success."

"We are very grateful for the continued support of our Board and community, it's incredible to have such an outpouring of love for our students, who truly are deserving of this. Our students deal with such overwhelming challenges in their lives that school often times takes a backseat which only further disrupts their growth and success."

Krissyn Sumare, Hope High School Principal
Not only has Hope High School found its home in southwest Phoenix, but is building a strong community based on the unique needs of its high school students. Hope High School caters to students who haven't found their niche for their academic needs. This unique high school caters to a variety of student types: those that work and help with the family finances, young parents, students with health challenges, students who need a more personalized learning environment. This successful school is operated by Blueprint Education Inc., a nonprofit educational organization inspiring students to make better choices and be champions of their own learning since 1969.

Caring for the needs of each individual student is the ingredient which has made Hope High School so successful. The goal is to get these students to graduation. If a bag of fresh groceries is apart of that solution, then that's what we'll do here at Hope High School!
Here is more information on Hope HS:
Minority Enrollment, 95%
56% of the HHS students are considered FRL (Free and Reduced Lunch)
FRL = A student from a household with an income at or below 130 percent of the poverty income threshold is eligible for free lunch. A student from a household with an income between 130 percent and up to 185 percent of the poverty threshold is eligible for reduced price lunch

Poverty Income Level = HHS issues poverty guidelines for each household size. For example, the poverty level for a household of four is an annual income of $25,750. To get the poverty level for larger families, add $4,420 for each additional person in the household.