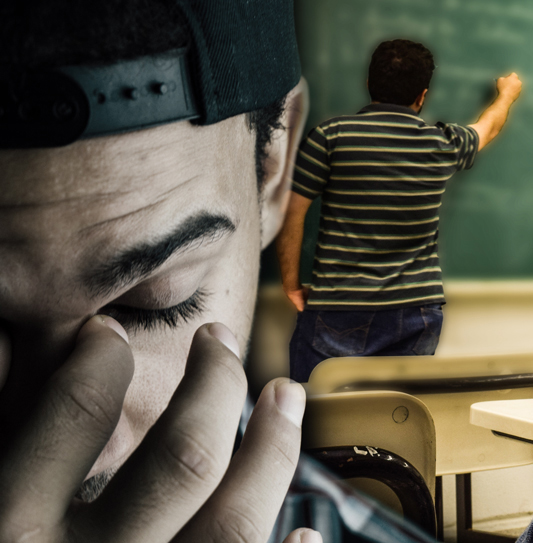 When you just don't like your instructor — "I can't stand my teacher besides they don't even like me!" If you haven't heard this yet from your student, don't be surprised when it comes up some time soon. How can we help our disgruntled pupil successfully maneuver through this rough patch? Here are three suggestions to move through it.

1. Actively listen to your student's heart.
Often while raising our scholars, school and all the activities consume our families lives keeping us so busy that we don't have extra time to process the details. Stopping your life to listen to your student can seem unproductive but truly this can be an important investment in your family. Those few focused minutes of hearing their heart could affect their current state-of-mind and future work situations. This caring gesture can build trust in your family and a foundational framework to sort through interpersonal matters together.

2. Don't figure out a solution.
Often as parents we want to fix the problem instead of allowing them to wrestle with it a little longer. Remind them that relationships are 50/50 so have them reflect on their actions. Next have them vocalize the problem and state what they could do next time to get a different and positive result. Hearing themselves puts them in control of doing something for themselves. We can't change others, we can only change ourselves

3. It will show up again!
Whether it's during this same year or down-the-road at their workplace, they will have to deal with these uncomfortable relationships again. So it's a great opportunity to build this muscle of perseverance and interpersonal toughness. Even though it's horrible for us parents to stand on the sidelines, it's the best opportunity for our students to mature while they grow. Then when tough situations arrive later in life, they will be ready and possess the experience to work it out.

With our fast-paced lives it's difficult to add one more problem to deal with in our day. Listening to our students instead of fixing their problems is a more difficult task but the rewards are substantial. Allowing these future employees to wrestle with their occasional unproductive feelings could help them put in place a more clear and realistic picture.

It's worth a try to work through these personal feelings rather than give up. Quitting will just slow down the goal of graduation.