I remember learning networking techniques back in my 20s. Things like etiquette for shaking hands (firm, but not too hard, and definitely not too long), and where's the best place to stand in the room to initiate a conversation? (at the end of the buffet, and definitely not at the beginning).
One question I was told to avoid is, "What do you do?" because people want to be known for more than how they earn a paycheck. I felt like I should agree. I mean, I hated saying I was a waitress, or a front desk person at a gym. I was an actress, a writer, a teacher, a friend. I just didn't earn any money doing it. Just like right now for you. If you are going to high school, even an online high school, do you tell people you are a high school student? Or an online high school student? What if you were to say "I'm an aspiring entrepreneur or better yet a lifelong learner in training." Being an online high school student certainly isn't a bad thing. What is even better is to take it one step further and verbalize where you see your future self. It helps you focus on the relevancy of online high school now and creates the path on how you can design your life into the future.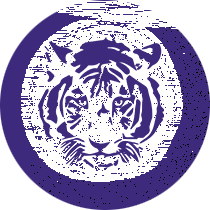 Now back to the "What do you do?" question. Overall, however, not asking someone what they do because they might be offended seemed unrealistic. Especially when talking to the people who are standing in the shoes they prepared to wear all their lives; the people who actually studied something, or climbed something to reach the place where they could talk to you at this networking event.
Now that I've aligned my work view with my life view, nothing lights me up more than talking about what I do. Looking back, waiting tables and answering phones was pretty aligned with my life view. I just needed some coaching to see hope in it. Ask yourself about your current situation and how your work or online high school view aligns with your lifeview. Do you see any relevancies or relationships between the two?
Aligning your work or online high school view with your life view frees you to do whatever, and be motivated and proud of your decisions — even if it's not exactly what you're passionate about right now.
When you align your work or online high school view with your life view -no matter where you're standing now- what you do will be exciting and aspiring and promising.
When your work or online high school view and your life view are aligned, the strategy to the shoes you want to wear at a networking event is like the line to the antipasti spread: it moves one small step a time, it doesn't veer too much to the right or to the left, and eventually, it fills your belly.
Of course, designing the life you want takes thoughtful practice.At Hope High School Online, we are the better online high school in Arizona designed just for you. Powered by an incredible team that is truly available so you're never alone or frustrated. This free online high school is specifically designed for individuals and ranked the #3 best online high school in Arizona by Niche. Our curriculum uses an instructional model grounded in research and aligned to state standards. Enrolling is simple.
Questions? Let us know; we're here to help. The best part, you can start right away, no waiting! You will work on your classes when you want; not when the teacher is ready. It's truly self-paced and works into your schedule. Come and experience why our online high school is unique! We are Hope High School Online!