Ever since childhood, adults have asked, "What are you going to do when you grow up?" Usually, a child will answer with a simple response of a type of careers such as a doctor, truck driver or a mommy. Two college professors out of Stanford are challenging us to ask different questions so our responses will be radically different. In their book, Designing Your Life, Burnett and Evans state that this new approach to viewing our futures will bring a clearer insight into a more fulfilled life through our career choices. This radical point of view challenges us to not waste time in planning for a future that might not ever materialize in our lives but to open ourselves up to many possibilities. Expanding our focus so all options can be explored, one can gain many varied experiences helping to pinpoint strengths sooner in life.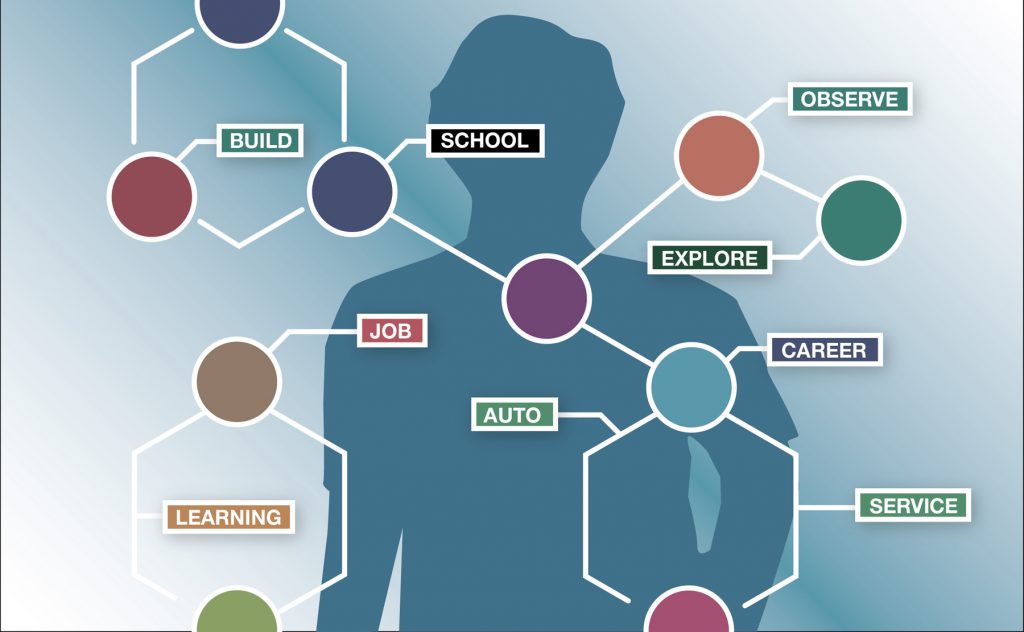 Planning in the Face of Uncertainty is Almost Always Wrong
At Hope High School Online & Hope High School they're committed to taking a radical point of view for their students' successes. "If presenting a class in this new approach for career advising is needed, then that's what we want to offer our students." according to Mark French, CEO of Blueprint Education in Glendale, AZ. French continued, "Most students when asked the question about their future will answer that they just want to be an engineer or something to get the adult off their backs. Most students don't know, and should not expect to know, what they really want to do for the rest of their lives." What French hopes for these graduates futures are that they can answer these career questions with more insightful answers, such as, "I have created three very different possibilities for my career and I plan to prototype all three options while I gain experience and knowledge in many fields."
With this innovative approach, French is hoping to open up their students at Hope High School Online & Hope High School with more job possibilities. These grads will face their uncertain futures better prepared and more in-control of their job situations.
Embrace Uncertainty While Opening Up More Options
The book, Designing Your Life outlines a more practical belief where planning and feedback loops are frequent. These frequent opportunities allow individuals to pivot or be flexible to change. The old approach is to narrow your focus and make a plan to hit the target, the new approach is to constantly expand your horizons so all options can be explored. Rather than identifying that one job that fits you best, why not identify 20 careers that could fit you well.
Now instead of wasting time planning for a career that may not be the best fit, in the spirit of Lean Thinking, you can embark on a mission to experience as many new opportunities as possible. Through the use of journaling and mind maps, you can transform the "What are you going to do" question into an exciting pursuit of all that life has to offer. So people, how many different things could you do in your future?
So don't waste time planning your future until you have invested time prototyping many possible futures.